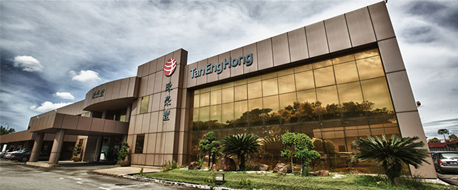 Tan Eng Hong Paper & Stationery Sdn. Bhd. or in short T.E.H., is a member of Tan Eng Hong Group of Companies. From our humble beginning in 1969, we have grown prominently to become one of the leading paper products manufacturers in Malaysia. With over 200 employees, production facilities of 124,800ft² and 48,400ft² warehouse facilities, T.E.H. has one of the biggest investments in raw materials and machineries.
Gaining from years of successes, not only have we built a formidable reputation in Malaysia for producing popular brands of paper products and services, our OEM (Original Equipment Manufacturers) and custom-made products are exported to countries such as USA, Ireland, Italy, Greece, Cyprus, the Middle East, West Africa, Singapore and the Pacific Rim.
In pursue of excellence, we constantly invest into human capital and quality assets to ensure that our clients enjoy unsurpassed quality, competitive pricing and reliable services.